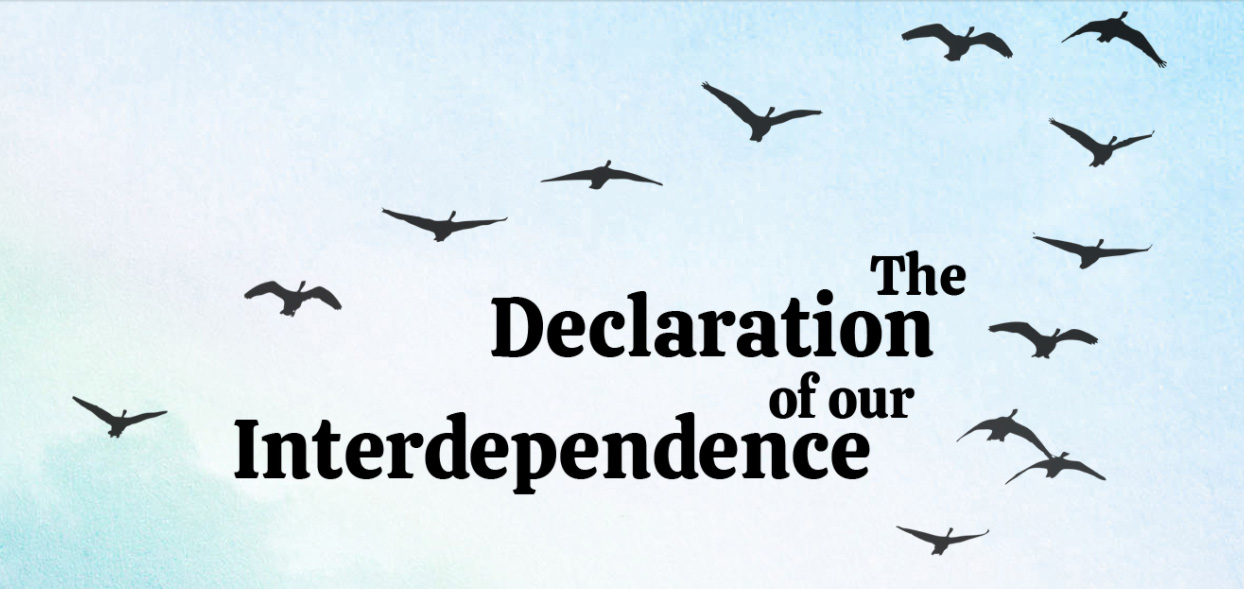 We hold these truths to be self-evident, that all people are created dependent—on each other, our earth, and its climate…
Nine of us developed this declaration as a statement of common cause, to engage as many people as possible in purposeful action.
Our world has reached the limits of growth driven by the pursuit of individual rights at the expense of shared responsibilities. Faced with the threats of warming, weapons, waste, and the lopsided distribution of wealth, we must declare our interdependence.
Read it in full. Sign it. Share it. (repeated on the last page)